I've completed my CSM9 ballot. Go me.
[caption id="attachment_2273" align="aligncenter" width="733"]
CSM9 Vote Registered[/caption]
Unlike others, I have no recommendations or endorsements. We all know who's going to be elected for certain, and where the remaining slots will probably fall out. I simply went through
Vote Match
 and picked those 14 that most closely matched my likes and dislikes. For any interested to know, here's how that fell out.
[caption id="attachment_2272" align="aligncenter" width="800"]
CSM9 Picks[/caption]
It occurs that I've voted for Mike every single time. :) I voted for riverini because we have a past and it's my way of saying thanks! Alas, that doesn't mean it wasn't last place. He didn't fill out the Vote Match profile so I have no way to know if we actually agree on things. :/
Second to lastly - CCP... you have my attention in spades. I need to look at
Building Better Worlds
 more closely before I run off at the keyboard, but
DAMN
this UI is a thing of beauty.
[caption id="" align="aligncenter" width="1000"]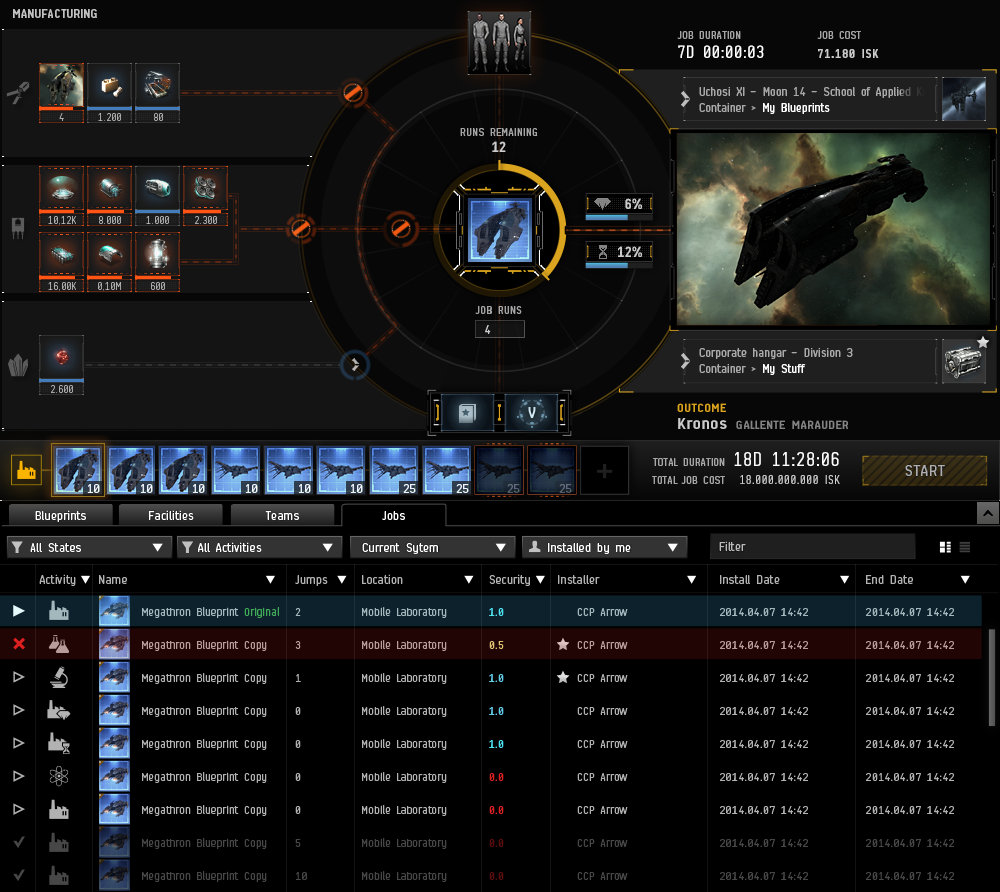 Proposed Manufacturing UI[/caption]
Lastly, I am going on vacation for the next week. My posts, if they happen at all, will be as sporadic as my online game play will be. I am going to
Norwescon 37
. I'll say hello to Michael Moorcock for y'all. With any luck, I'll get to have a drink with Seanan McGuire. Nothing like that you pervs. We have a mutual friend. The con actually looks to have an excellent
gaming schedule
too. Table top may be old school, but it's fun as Red Dwarf. Maybe I'll take some pics and post them. Maybe I'll be too busy playing. I'm not going to commit either way. :-P
Also, DFTBA. :D
Cheers!