He's been flying Internet spaceships for as long as I have. His current favorite is the Thrasher. He specializes in podding unfortunate capsuleers and he has a special taste for noobs. Who can it be?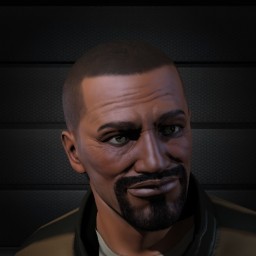 Killer "sounds like a dog's name" Rasta!
Killer showed how skilled and daring he is by
taking out a Badger in high-sec with a tier II fit Taranis
. His 1368 more days of training than his opponent clinched his victory.
Yes, Killer is a veritable paragon of courage... not really. He wouldn't know courage if it slapped him silly. Courage could knock him out and he'd wake up in a puddle of his own piss asking, "What happened?" There wasn't even enough cargo in the Badger for him to even make a pretense at being a respectable pirate. He just had to grief the noob. What a jerk. Congratulations Killer, you've proven your testicles are sucked so far up you have to swallow to ejaculate.
Fly careful - ever one except the guy with the dog's name.