There are a lot of opinions about what Eve needs to make it real - which I hold is a euphemism for making Eve successful. One idea that gets short-shifted it seems is the idea of immersion. Most player see it as a role playing issue and since RPers are a small part of Eve it doesn't matter. I feel that is a mistake.
Immersion is perhaps the most important part of the game - to everyone. What people do consciously isn't what cements the love in their heart. It's all about how they feel subconsciously. It's an emotional cement that no new battle-cruiser or change in PI could ever evoke. No matter how much I get into flying Keiko through space, that enjoyment is invariably ruined when I warp straight through a planet. Logically I know that's the reality of the graphics engine. Subconsciously I scream, "That's not possible!" The mood is lost. The cement it seems doesn't have enough lime.
Warping through planets has been a long standing RP complaint. It's one that may not be fixable. Who knows. I doubt CCP has spent any time trying to resolve it. They too seem to feel like more ships and bigger guns and better fleet fights are what really satisfy Eve players. That's fun for sure, but in the long run it's not satisfying. It's not enough to keep most people playing long term. If you are reading this and have been playing Eve less than six months, look deep down inside and ask yourself what you'll do when you've done everything. Will you stick around? Most don't. That's been an acknowledged issue for a long time.
It's easy to say it can be fixed with continuous "stuff to do in space" expansions. I think that's a misdiagnoses. Until the last expansion, CCP did a good job of that. However, there are many who complained that things were broken. This needed fixed and that needed fixed and all these other things needed fixed. CCP finally created an entire dev team to deal with them. But was this really a need to fix the mechanics of the game? Or, was it a need to fix the "feel" of the game. If the second, that has immersion issue written all over it. With every expansion, the immersion problem has gotten larger and larger. It's now the biggest gorilla in the room, but it's one CCP still finds too easy to dismiss.
In fact, they've been paying it lip service for so long that I'd started to believe that CCP didn't really get it. I've been secretly preparing myself psychologically for that day when they announce New Eden will end. While I take care of my carebear chores, I am already grieving because I didn't think CCP was capable of pulling it out. That is until the latest art video blog made me do a rethink. Here it is.
Did you catch the key statement made by Basement Ben? It blew me away when he said it. I had to rewind to ensure I'd heard it correctly. He said,
"It will give you a much better feel for where you are in space."
(Emphasis mine.)
Whoa, that's the most awesome thing I've heard a dev say yet! Seriously, what would a space game be if you didn't "feel" like you were in space? It's be a bad one, that's what it'd be. We are all in love with the beauty that is Eve. But let's be honest, it doesn't make you suspend disbelief. No sci-fi or fantasy will work until you get the reader to suspend his or her disbelief. That is rule number one of the genre and those that write it know what I'm talking about. If you are going to tell a story about Internet Spaceships, you better damn well make your player believe they are in a spaceship!
The idea about being able to identify where you are in space by the stellar objects excites me in ways Eve never has before. If man were to really build an interstellar spaceship, how would it navigate? Okay, how would it navigate in a region of space no one had ever been to before? It's easy to say men would just put out some navigation beacons for everyone to use. That isn't very believable in a whole host of scenarios. What if Sleepers blew them up? What if the system had been fought over for so long that all the maintenance intensive beacons went offline? How would you navigate then capsuleer?
In full belief of being in a spaceship, I'd try and navigate by those objects I could see with my eyes or my instruments. What's the first thing we do when we think we're lost? We start looking for landmarks. We try and get our bearings. What sort of objects are those? They're unique. Their easily distinguished from the other objects around them. They're familiar. In space there are many things that fit those needs. Here is a list of some astronomical phenomenon that would work.
Nebula
Pulsars
Magnetars
Quasars
Other Galaxies
Globular Clusters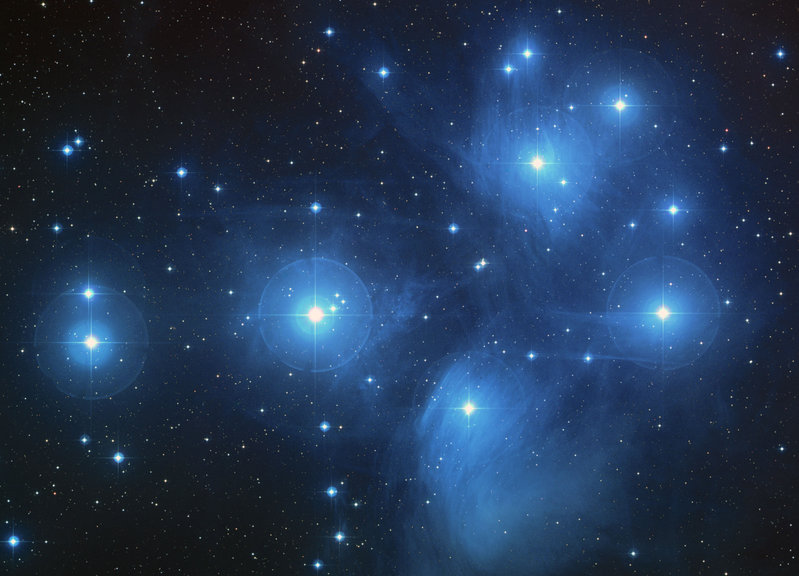 A talented capsuleer could identify all these items and use them to navigate. Ship instruments could easily identify them. Honestly, beacons are not needed in space. Space is full of awesome and unique space-marks. Why can't Eve use those too? It would certainly make Eve more real. It would also go a long way in getting players to suspend their disbelief.
Fly careful.